Kamaun University in the year 2016 initiates a few unconventional courses; filmmaking is one among them. The film faculty comprises Rajesh Shah, a Mumbai-based cinematographer who has returned to his home in the hills to dedicate his time to teaching, along with his wife, National Film Award-winning docu filmmaker Shalini Shah.
In 2017, the duo along with their first batch of 14 students host a student film festival in association with CEFM–The Hermitage, Kumaun University.
The 2018 edition runs for 10 days in all, includes a 5-day FTII-Pune film appreciation camp, is international and competitive, and features a Film Critics Circle of India citation.
Since 2019, the Kautik festival is organised in association with the District Magistrate of Marchula and the Marchula Festival, at the Jim Corbett National Park.
The 2020 edition, given the strange circumstances, is a hybrid one. The virtual edition runs from Dec 19-25. The offline version is organised in association, as in the previous year, with the District Magistrate of Marchula; the official food, accommodation, and screening venue is the Mahaseer Fishing Camps, Marchula, Jim Corbett National Park; dates: Dec 23-25.
Participants are encouraged to interact with each other and experience unknown cultures, to interact with seniors from the film industry and open avenues for near-future professional endeavours, and to accept invaluable tips and techniques from them gathered through years of real-life filming experience.
The virgin, serene hills and lake of Naintal has long enticed peoples from far lands; distinguished Indian filmmakers and actors too. And street theatre here is almost a natural art. It is hoped, therefore, fondly, that this festival would eventually be able to revive the rich folk heritage of Uttarakhand and turn Naintal into a major centre for the discussion, exhibition, and preservation of world folk practices.
SPECIAL ATTRACTIONS Happenings of the Past

Early Mornings & Late Evenings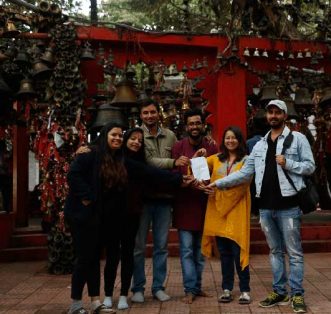 Of Temples & Hills
Pre-Festival Happenings: Historical and Adventurous Tour of the Virgin Hills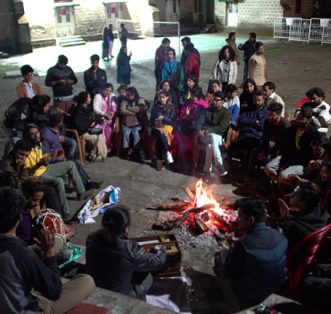 Sufi Beneath the Skies
Early Morning Boating in Nainital Lake, Sky-diving, Open-air Theatre Under the Stars, & All-night Stories by the Campfire
FILM SCREENINGS & THEATRE Open Forums, Workshops, Masterclasses, &

Film Appreciation Camp

Informal Masterclass
Industry professionals share their experience, & offer expert tips.

Workshop
Practical & theoretical classes on the vital dos & don'ts.

Meet the Director
Student filmmakers speak about their films & interact with the audience.
Film Screening
From late morning to early evening, with lunch and tea breaks in between.
Panel Discussions
Moderated open forums on important film topics

Film Appreciation Camp
Conducted by FTII-Pune. Dates: April 11-15, 2018
Award Winners — Kautik 2019
Best International Short Fiction
Ardak | Esmaeel Monsef (Iran)
Best Indian Short Fiction
The Boy with the Gun | Khanjan Kishore Nath
Jury Special Mention
Look at the Sky | Ashok Veilou
Audience Choice — Best International Documentary
Baraka | Komeli Soheili (Iran)
Audience Choice — Best Indian Short Fiction
An Irrelevant Dialogue | Moinok Guhu
Film Critics Circle of India Award — Best Indian Short Fiction
An Irrelevant Dialogue | Moinok Guhu
Film Critics Circle of India Award — Best Indian Documentary
Ghost Villages of Himalayas | Kuldeep Sah Gangola
Award Winners — Kautik 2018
Best Short Fiction
Day 39 | Jesse Gustafson (USA)
Film Critics Circle of India Award — Best Indian Short Fiction
Orukkam | Sankar G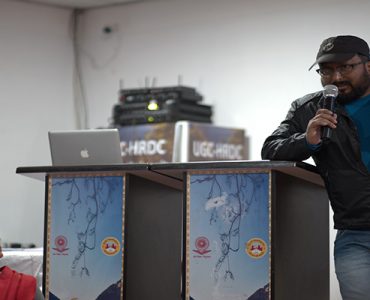 The primary objective of Kautik is to offer participants a platform to showcase and talk about their [...]
View more
Namaste /Namaskaram Welcome To

NAINITAL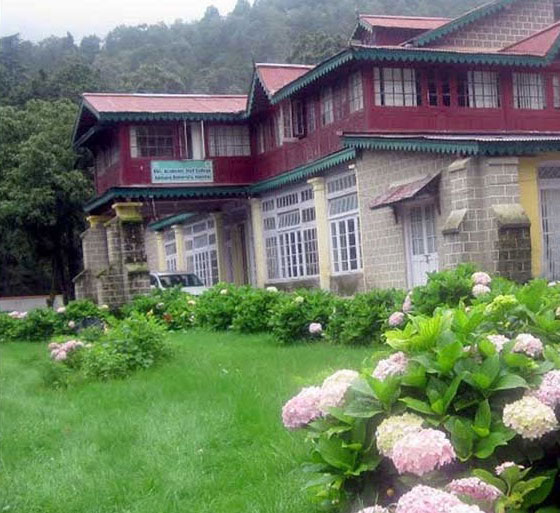 Summer Home of the Europeans -

Serene Abode in the Hills
Famous for its lake, the Lord Hanuman temple, 'Hanumangarhi', the Pt. GB Pant High Altitude Zoo spread across 4.6 hectares, among other places. The Jim Corbett National Park too is nearby.
"By far the best site I have witnessed in the course of a 1,500 miles trek in the Himalayas".

-P. Barron, Founder of the hill station town of Naini Tal, and constructor of its first European house, 'Pilgrim Lodge', way back in 1841.

Naintial Lake

It used to be believed that one who bathes in it could attain divine powers. At one end of its banks stands the historical building of the Nainital Boat House Club.

Famous film folks associated with this place

Amitabh Bachchan, Naseeruddin Shah, Danny Denzongpa, and Kabir Bedi did their education here.
More about our history