Schedule 1: Screenplay as well as filmmaking workshops would be conducted in Mumbai. Faculty: National Film Award winning filmmakers. Certificate course.
Schedule 2:  Five chosen participants, each, will be eligible for the intense course to be held alongside Kautik 2023, at Marchula, Uttarakhand.
Classes conducted in the past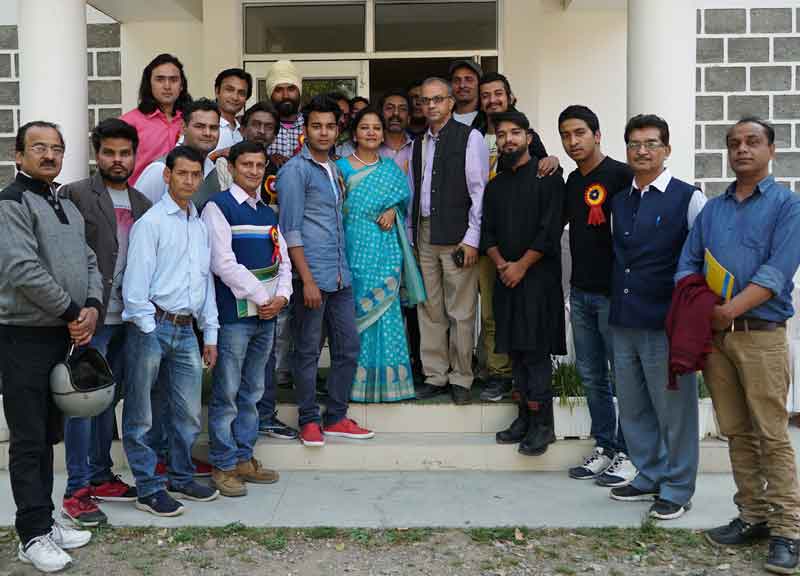 Filmmaking course at CEFM – the Hermitage, Kumaun University
Faculty: Rajesh Shah & Shalini Shah
Kamaun University in the year 2016 started a few unconventional courses. Filmmaking was one among them. The film faculty comprised Rajesh Shah, a Mumbai-based cinematographer who returned to his home in the hills to dedicate his time to teaching; and National Film Award-winning documentary filmmaker Shalini Shah. Before the end of the academic year, the faculty along with the first batch of 14 students hosted the first edition of what is today the Kautik International Film Festival. Schools from across the country that participated included FTII-Pune, SRFTI-Kolkata, Whistling Woods-Mumbai, LV Prasad Film & TV Academy-Chennai, MICA-Ahmedabad, and Amity University.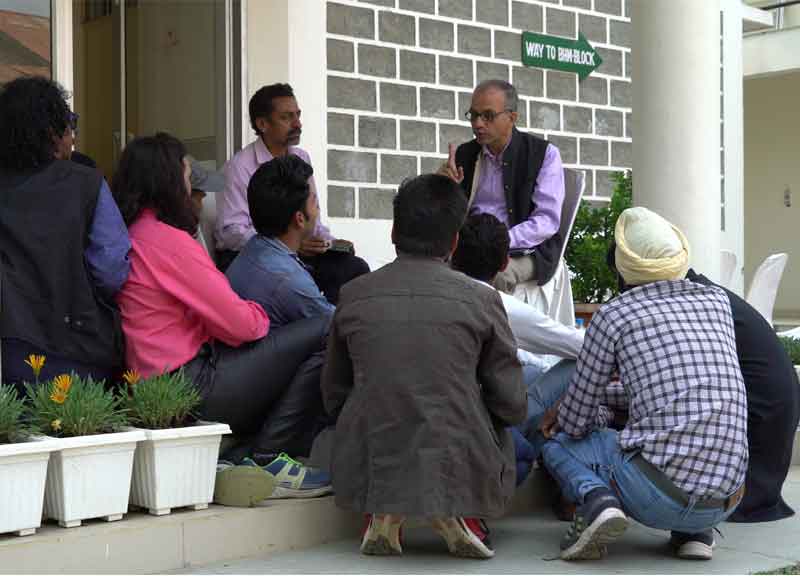 Masterclass by Bhupendra Kaintola
One of the primary objectives of Kautik is to offer participants an opportunity to interact with industry professionals and learn invaluable tips and techniques gathered through years of real-life filming experience.​ FTII director Bhupendra Kaintola offers advice to student filmmakers.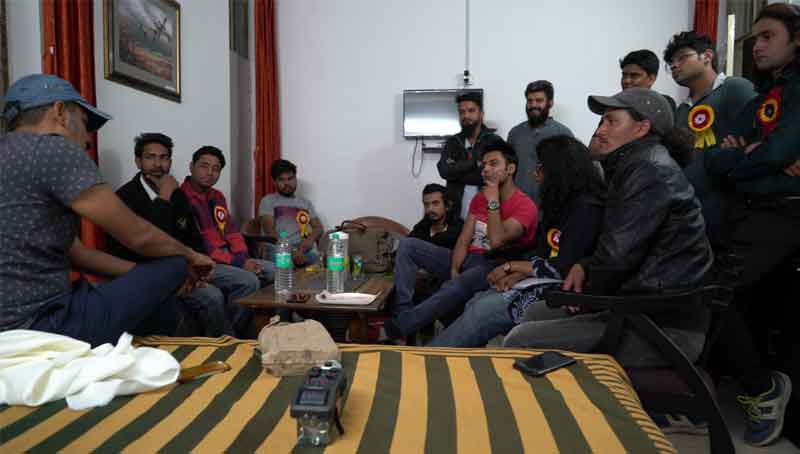 Masterclass by Kamaljeet Negi
Kamaljeet Negi, cinematographer of films such as Vicky Donor, Piku, and Jolly LLB2, offers tips to students.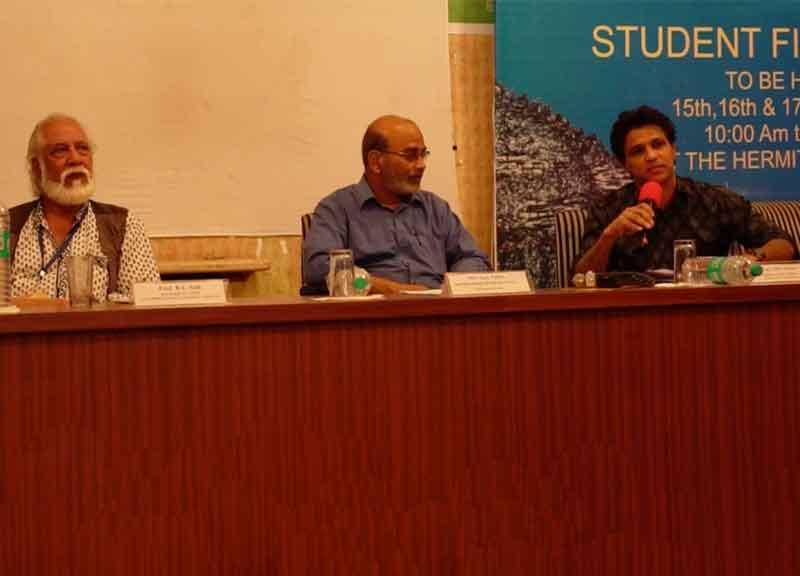 Panelists: Lalit Mohan Tiwari, Rajeev Katiyar, & Christopher Dalton
Lalit Tiwari (actor), Rajeev Katiyar (director—Films Division) and Christopher Dalton (film critic) talk on "what it takes to make a good film in the age of digital".
5-day SKIFT (FTII) film appreciation camp
Course Directors: Subhamoy Sengupta & Bela Negi
FTII's short term SKIFT (Skilling India in Film and Television) film appreciation camp was conducted alongside Kautik 2018. The camp was attended by 91 participants—ranging in age from 15-year-old school students to a 72-year-old retired professor—hailing from 10 states, namely, Uttarakhand (Nainital, Dehradun, Haldwani, Khatima, Almora, Kathgodam, Ramnagar and Rudrapur), Uttar Pradesh (Lucknow, Bareilly, Meerut, Ghaziabad, Bijnore, Mathura and Bahedi), Rajasthan (Jaipur, Alwar and Bhilwara), Punjab (Hoshiarpur), Kerala (Kannur), West Bengal (Kolkata), Gujarat (Ahmedabad), Maharashtra (Nagpur), Delhi, and Haryana (Faridabad). The Finance Minister—Govt of Uttarakhand, Shri Prashant Pant, presided over the Valedictory function.